Virtual Open Systems Newsletter
Edition of September 2016
In this edition, Virtual Open Systems highlights the latest activities related to its mixed-criticality software stack and Networking Functions Virtualization (NFV) user space virtual switch product solutions, as well as the most recent news about the company scientific dissemination on research projects.
Demonstrator: Virtual Open Systems, H2020 SESAME at INTEROP-2016
Product release:: VOSYSmonitor v1.0 released
H2020 dissemination: Virtual Open Systems with EU TAPPS at ALS-2016
Leading the innovation: FP7 SAVE project
Development services: Commitment and customer dedication
Networking Functions Virtualization vSwitch, Self-Adaptive Virtualisation-Aware Project, Mixed-Criticality Automotive SW Stack
Demonstrator: Virtual Open Systems, H2020 SESAME at INTEROP-2016

At SDI/NFV INTEROP-2016, a leading global telecom technology event, Virtual Open Systems has showcased its VOSYSwitch development, performed in the context of the H2020 SESAME project. Two live demos have been presented. One is about packet forwarding performance comparison between VOSYSwitch and OVS DPDK, which depending on traffic properties changes, such as number of flows and packet size, it demonstrates how VOSYSwitch outperforms OVS-DPDK. The other showcases VNF interoperability and SDN functionalities through VOSYSwitch, where a number of different VNFs (e.g. web servers, virtual gateways) are instantiated and concurrently running in different host server platforms (Intel, ARMv8), all connected through VOSYSwitch with OpenFlow support. This demo extended a proof of concept of a service chained NFV infrastructure executed on NXP LS2085ARDB, which VOSYSwitch with ODP on LS2085.
Product release: VOSYSmonitor v1.0 released

Virtual Open Systems has announced by a worldwide press release the availability of VOSYSmonitor, an optimized high performance software monitor layer for the ARMv8-A architecture which enables the of several operating systems with different levels of criticality on a single hardware platform. VOSYSmonitor uses ARM TrustZone to separate the safety critical applications from the non-critical ones (In-Vehicle Infotainment, web-browsing, etc.). TrustZone enforces hardware isolation without the need of more expensive proprietary hypervisors, thus removing third-party software vendors lock-in. With ISO 26262 ASIL-B certification expected within Q1 2017, and with hardware support for platforms such as Renesas R-Car H3, Nvidia Jetson TX1, and more to come, VOSYSmonitor targets the automotive, as well as the drone, mobile, industry 4.0, Internet of Things (IoT), industrial markets.
H2020 dissemination: Virtual Open Systems with EU TAPPS at ALS-2016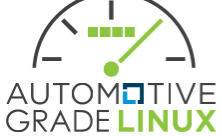 At Automotive Linux Summit 2016, Virtual Open Systems has showcased automotive Electronic Control Unit (ECU) consolidation through its VOSYSmonitor technology, executing on the Renesas R-Car H3 platform. It has been demonstrated the co-execution of a Real-Time Operating System and a virtualization enabled General Purpose Operating System (e.g., Linux-KVM) with a number of virtual machines running on it. Both were isolated from each other through the ARM TrustZone secure world. In addition, the challenges of ECU consolidation on the latest multi-core ARMv8-A platforms have been presented at the event. Virtual Open Systems is an active member of the Linux Foundation Automotive Grade Linux (AGL) community, especially focusing on the definition of the AGL virtualization architecture. In fact, during the AGL Fall All Members Meeting (AMM) 2016, Virtual Open Systems conducted a BoF session entitled "HW Isolation for Automotive Environments" which aims to create a specific virtualization expert group in AGL.
Leading the innovation: FP7 SAVE project

After three years of research work, the SAVE project approached its end on August 31st 2016. The aim of the SAVE project has been to demonstrate how virtualization and dynamic computation dispatching help in exploiting next-generation embedded or HPC heterogeneous architectures. The research work carried on during the project has also demonstrated how self-adaptability helps in increasing the energy efficiency of such heterogeneous systems under varying load scenarios. Virtual Open Systems has been involved in the extension of KVM and VFIO to support hardware-assisted virtualization of accelerators (e.g., GPUs). For this purpose Virtual Open Systems has implemented a generic virtualization interface that abstracts the details of the specific device to virtualize, dividing Open Source virtualization software from proprietary device drivers. Last but not least, a novel para-virtualization technique API remoting has been designed and implemented for the virtualization of legacy devices. This technology is of high interest for several market segments including the automotive where IVI systems can be provided with rich graphics. The SAVE project has been for Virtual Open Systems the test field to further improve its skills in hardware-assisted virtualization of next-generation computing accelerators. In addition, thanks to SAVE, Virtual Open Systems is the maintainer of VFIO on ARM for platform devices, that is a technology today available upstream. The SAVE consortium has announced the completion of the project with an official press release.
Development services: Commitment and customer dedication

Dissemination and exploitation of the know-how on virtualization technologies, acquired through research and innovation EU projects, are important targets for the company. Virtual Open Systems continues provisioning custom development consulting services to its customers, supporting their researches and advancements in cutting-edge technologies including, but not limited to, QEMU extensions, OS profiling and enhancement, userspace-specific networking solutions, mixed-critical systems, accelerators heterogeneous virtualization, disaggregated memory systems, RDMA virtualization, etc. Virtual Open Systems' commitment and customer dedication while providing software development services are the key drivers to build a solid relationship with its customers.