H2020 EU TAPPS research project
Trusted APPS for open CPSs (TAPPS)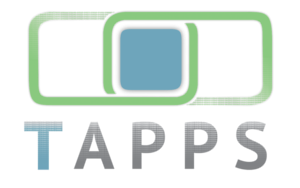 Open and smart cyber-physical systems (CPS) are considered to be the next revolution in ICT, enabling novel business models for integrated services and products. The main goal of the TAPPS research project is to extend and customize CPS devices with new 3rd party services and features within a Trusted Apps platform in an efficient, secure and most important trusted way. This extensibility is an important differentiating factor that enables new market extensions to keep pace with user expectations and latest technology. For instance, first generation Apps for vehicles provide infotainment or control/monitoring functionalities, which might lack safety critical conditions.
TAPPS is based on a dedicated execution environment for distributed, safety-critical CPS applications offering multiple layers of security and a holistic, open end-to-end tool chain for developing and deploying CPS Apps. Tapps aims to achieve three objectives:

Design, implement and validate a separate, dedicated, real-time Trusted Execution Environment (TEE) for highly-trusted CPS Apps. The TEE is located inside the system control unit and uses TAPPS' processor, a network-centric security mechanisms and a hypervisor for virtualization.

Provide and validate an end-to-end solution for development and deployment of trusted Apps.

Validate the multi-level trusted Apps platform and tool chain in several application domains using realistic industrial, automotive use cases enabling the project exploitation.