Virtual Open Systems Technical Presentations
What's next in AGL? AGL Virtualization Expert Group (EG-VIRT) Communication Mechanism and GPU Virtualization

Event
Automotive Grade Linux All Member Meeting Europe 2018 (AGL AMM Europe 2018), Dresden, Germany.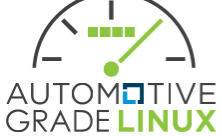 Keywords
Automotive virtualization, Automotive Grade Linux, mixed-critical systems, EG-VIRT.
Acknowledgment
This work has been supported by the European research and innovation program Horizon H2020 Next Generation Platform as a Service (NGPaaS), under the Grant Agreement number 761557. The work presented reflects only author's view and the European Commission is not responsible for any use that may be made of the information it contains.
Login to access all available resources
Login or register to access full information